LOCATION
Arepa & Co - Stockwell
169 South Lambeth Road
London. SW8 1XW
(+44) 203 754 9286

7 min walk from Stockwell and Nine Elms tube stations.
OPENING HOURS
Monday-Thursday: 12:00 - 21:30
Fridays: 12:00 - 22:00
Saturdays: 10:00 - 22:00
Sundays: 10:00 - 21:30

Brunch Service:
Saturday, Sunday + Bank Holidays from 10:30 am and up to 4 pm 
GET IN TOUCH
We cannot always get to the phone, so it's best to contact us by using the CONTACT US form at the top of the page. 
THE HOME OF VENEZUELAN FOOD
in South London
At the heart of Stockwell and right in the middle of 'Little Portugal' you will find our newest restaurant. A modern, friendly and bright space full of skylights and serving delicious arepas and Venezuelan food.
We are open every day of the week for our delicious breakfast, brunch, lunch or dinner and our prominent bar features an exciting menu of cocktails and Venezuelan rum. We also have a couple of tables outside for the sunny days. Our menu is mostly gluten-free with a wide range of vegan and vegetarian options. Closest tube stations: Stockwell, Nine Elms or Vauxhall.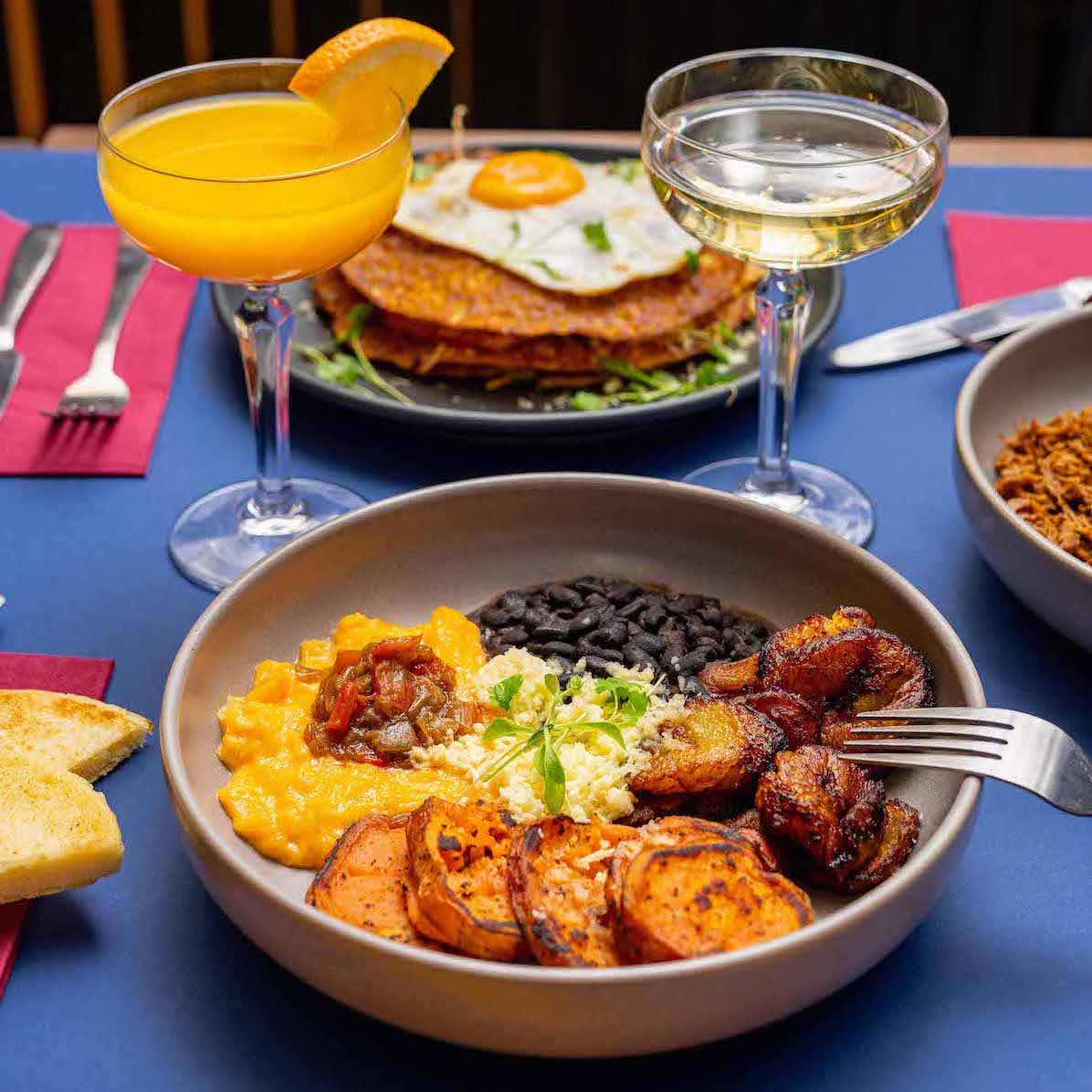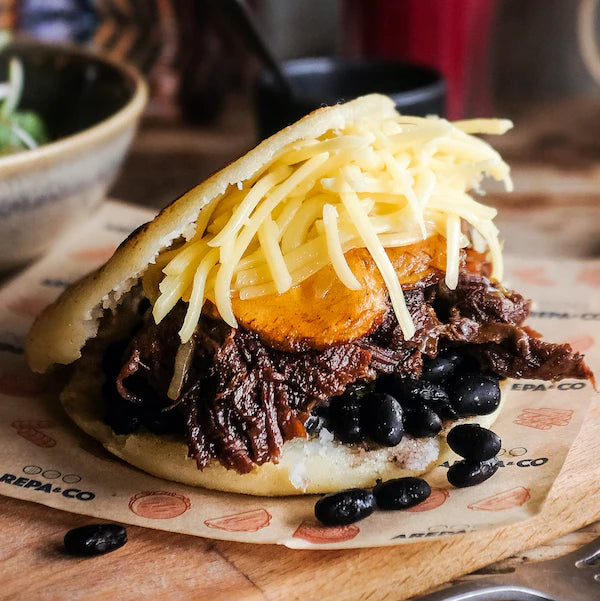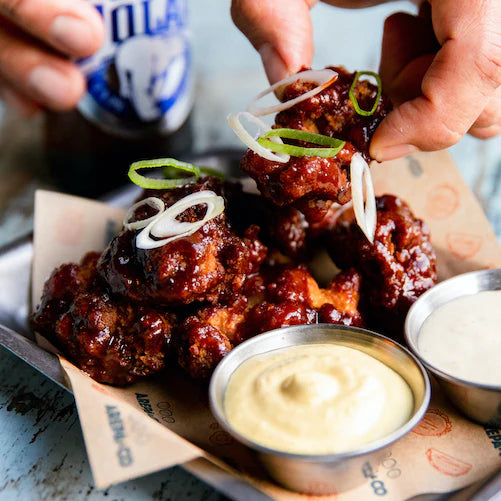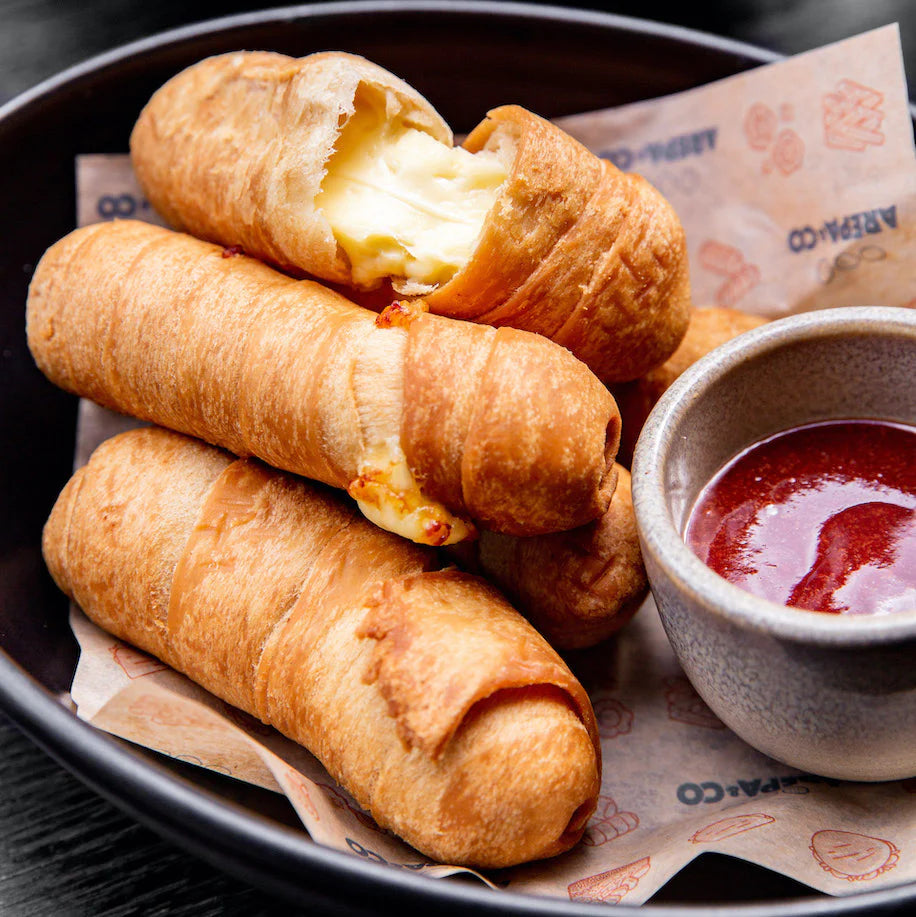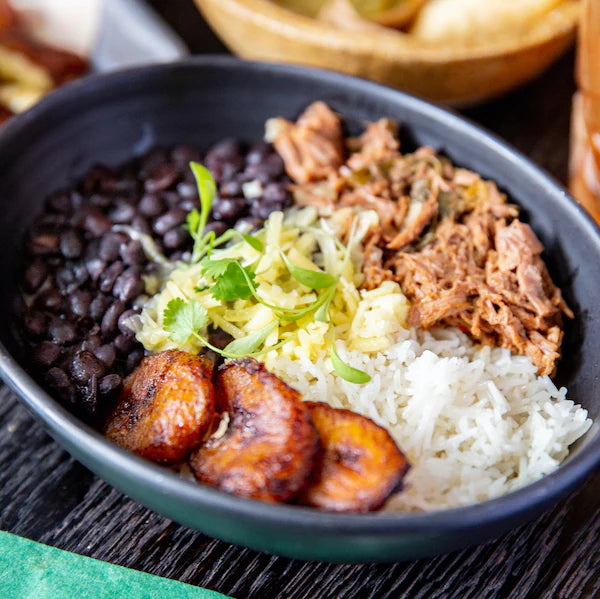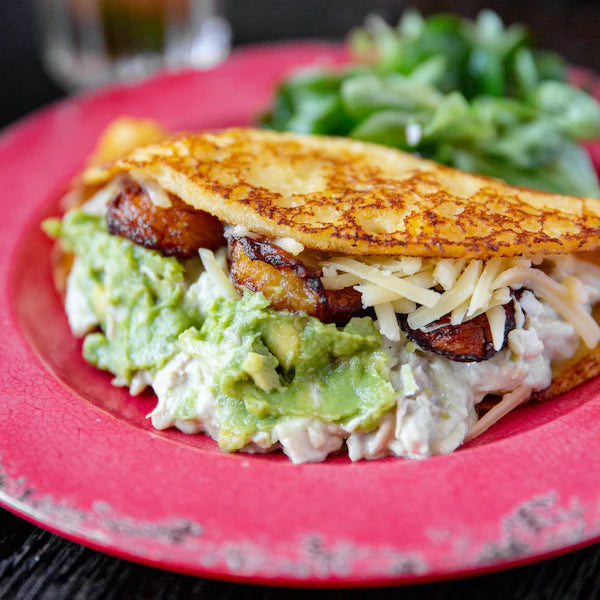 BOOK A TABLE
It is recommended that you book in advance (especially over the weekend). If a table is not available at the desired time, you can still submit an enquiry and we'll get back to you. Alternatively, you can always walk-in and will do our best to sit you promptly.

We only have two small tables outside and these cannot be booked in advance (weather dependent), but if you wish a table outside, please add a note during the booking process and we'll do our best to accommodate your request.

Our Stockwell restaurant is also available for private hire for birthday parties, weddings, celebrations and events.
AREPA TUESDAYS
Every Tuesday
It is all in the name! Every Tuesday all Arepas are £5. Come and enjoy the same food for less.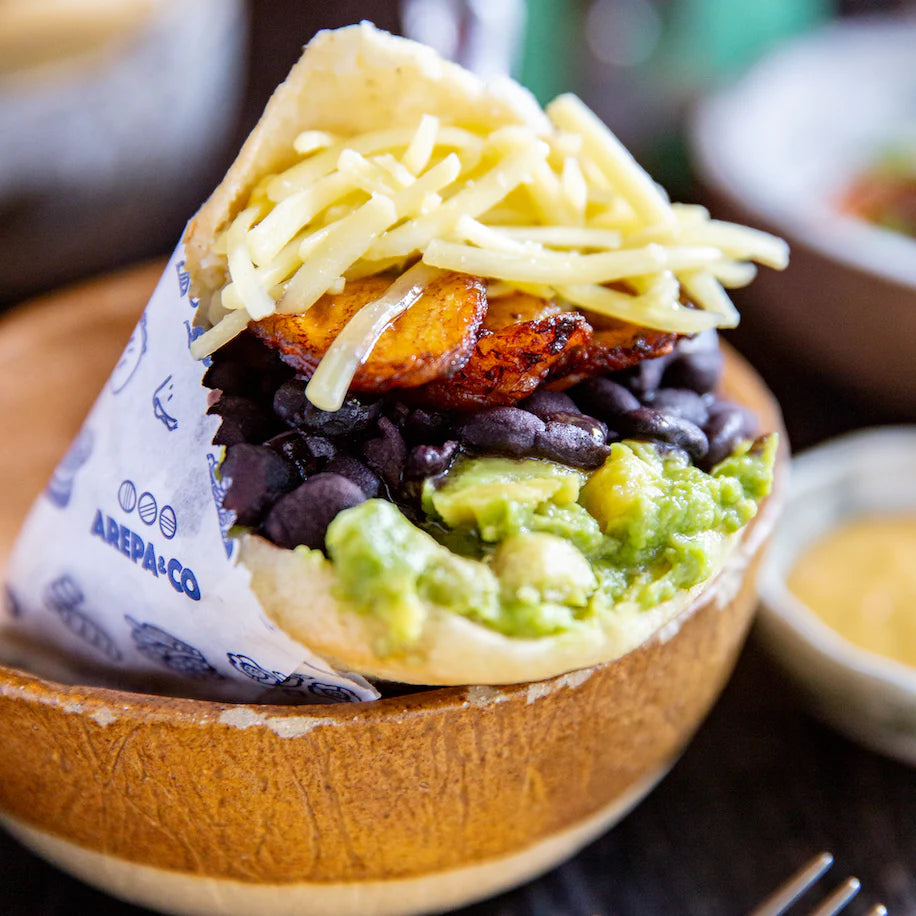 ALL YOU CAN EAT
Every Wednesday
Every Wednesday at Stockwell you can enjoy our TASTING MENU in its UNLIMITED version at only £25 per person.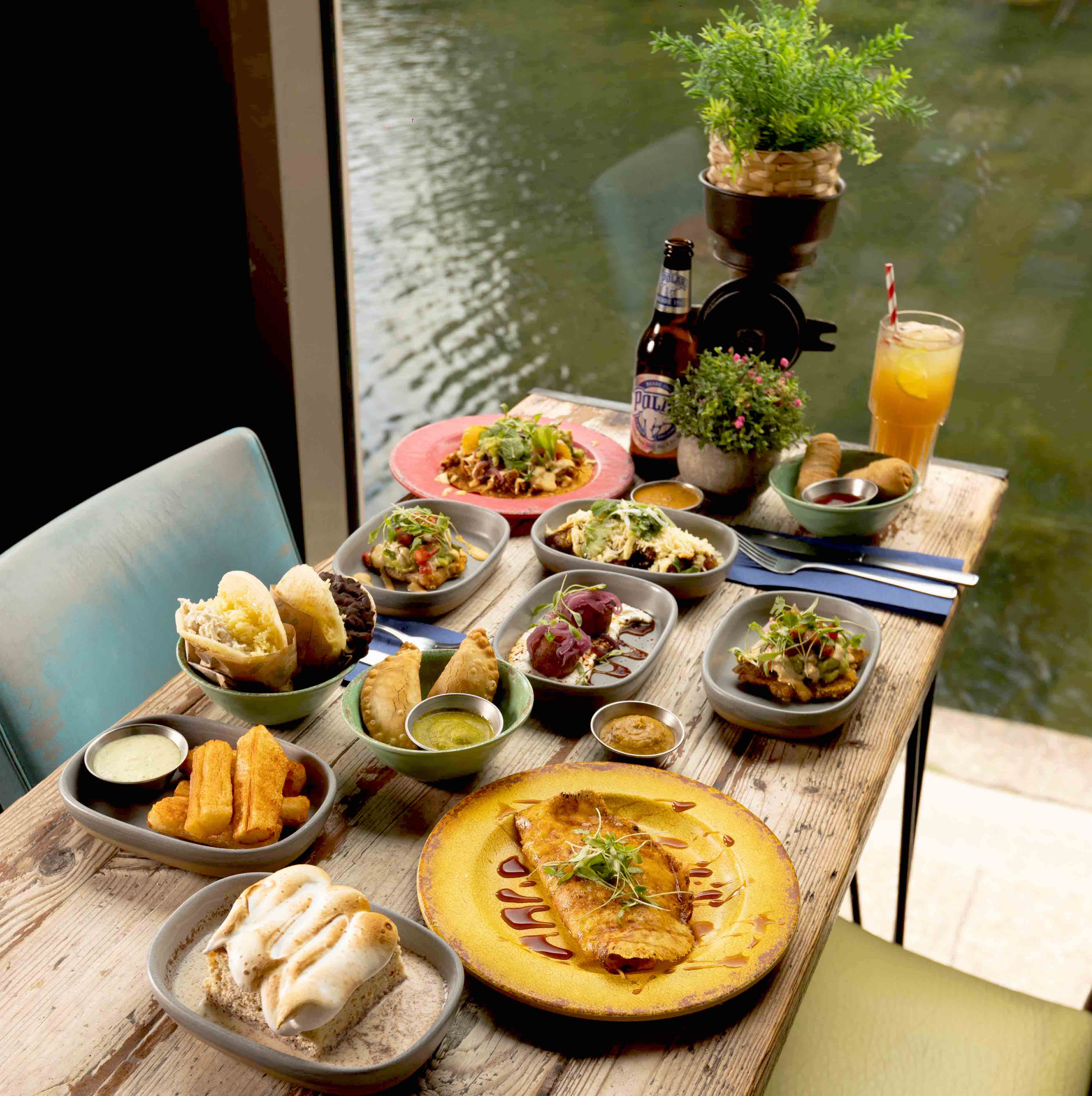 LUNCH DEAL
Every Weekday
Monday to Fridays (12-3 pm) Enjoy any arepa, cachapa or bowl + glass of homemade lemonade for only £10.50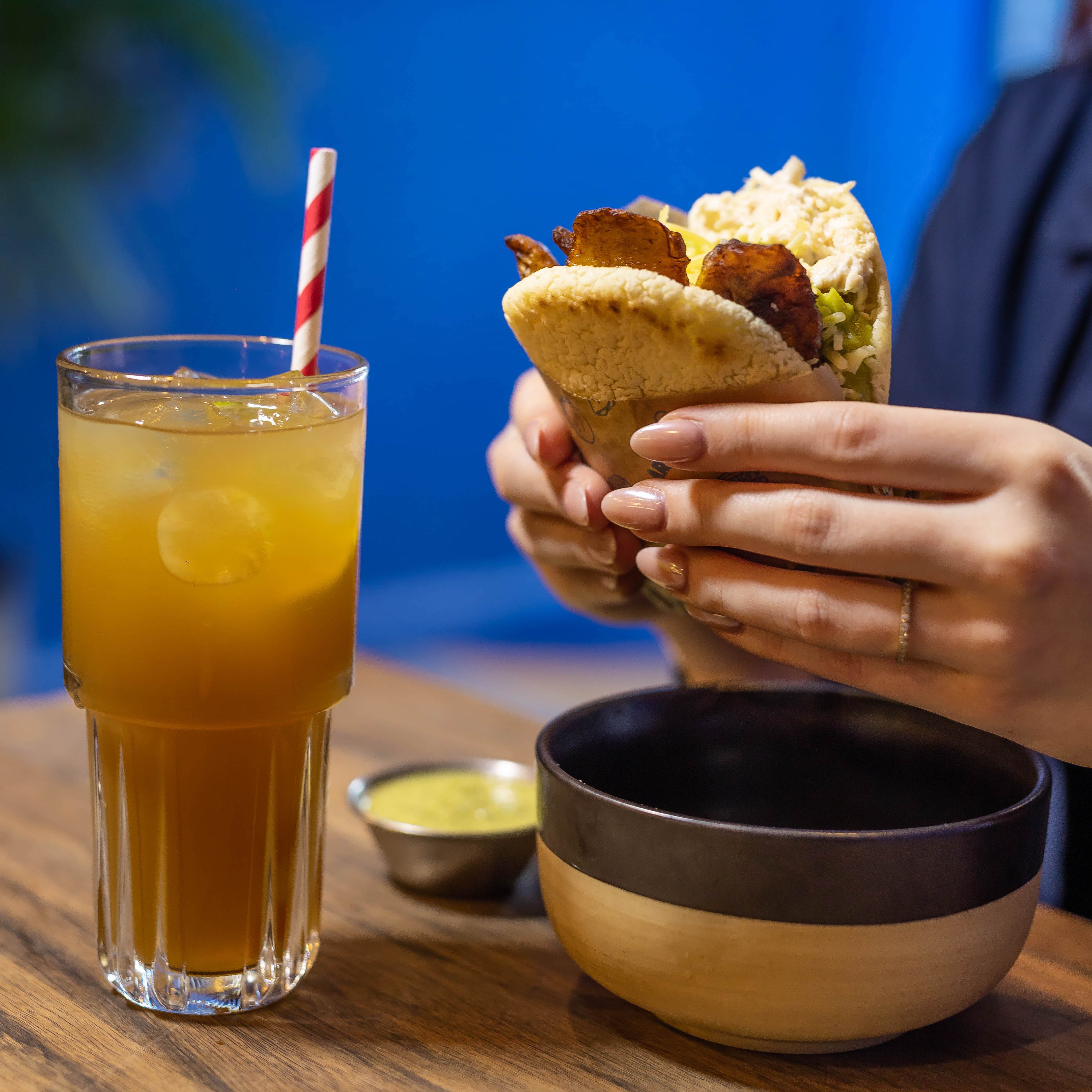 COFFE & CAKE
Every Weekday
Anytime Monday to Friday, enjoy a slice of cake and speciality coffee for only £5. Freshly made cakes everyday.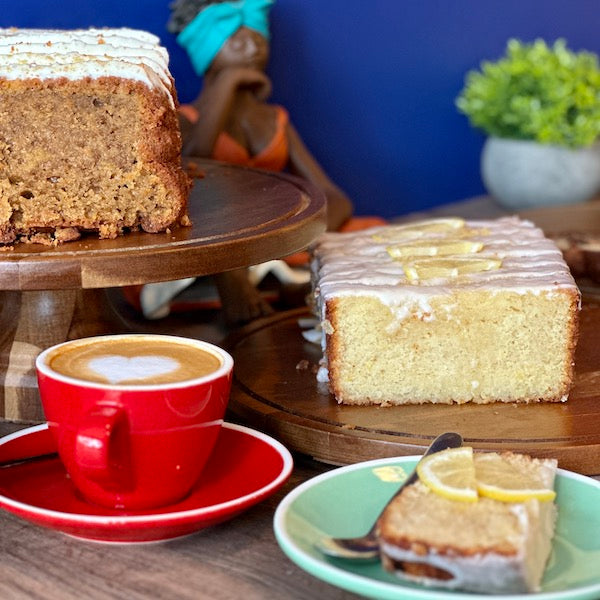 BOTTOMLESS BRUNCH
Every Weekend, in Stockwell only, you can enjoy our Bottomless Brunch. Choose any brunch dish from the menu and have unlimited drinks from the selected list for only £30 per person. Booking is highly recommended. Join us and enjoy a Boozy Venezuelan Brunch with friends!
LOCATION
Arepa & Co - Stockwell
169 South Lambeth Road
London. SW8 1XW
(+44) 203 754 9286

7 min from the Stockwell and Nine Elms tube stations or 12 min walk from Vauxhall station.
OPENING HOURS
Monday-Thursday: 12:00 - 21:30
Fridays: 12:00 - 22:00
Saturdays: 10:00 - 22:00
Sundays: 10:00 - 21:30

Brunch Service:
Saturday, Sunday + Bank Holidays from 10:30 am and up to 4 pm 
GET IN TOUCH
We cannot always get to the phone, so it's best to contact us by using the CONTACT US form at the top of the page. 

(+44)  203 754 928